Judges/MC's/DJ's
JUDGES/DJ'S & HOSTS!
POPPIN RON (Judge)
King of Poppin, Ron appeared on both Britain's Got Talent and Got to Dance in 2013. He went on to make it to the Got to Dance Finals. Ron became IDO Poppin Champion and is a 7-time South Coast Champion, proving his skills are some of the best in the business. His most recent achievement was winning Southampton's Got Talent!
Ron owns PLM Dance Company who he also Choreographs for. He regularly Judges and teaches workshops all over the UK, and has stretched his knowledge and skills as far as Turkey and Belgium to teach workshops there too.
CHRIS CHILDS (Judge)
Member of Monsterz Crew UK
Part owner of Ash-Lee Entertainment
Sponsored by CrossCheck Clothing
Specialize in Popping, Tutting, Animation & Waving
Been Popping 10 Year+
Facebook, Instagram
@Crazypoppermom
@Monsterzcrewuk
Facebook, Instagram
@Ashleeentertainment
Yaw Darko (Judge)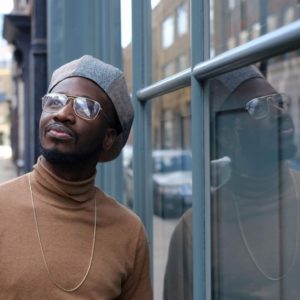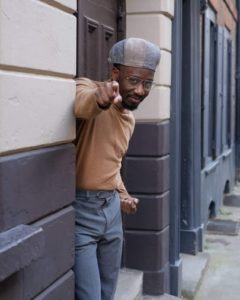 Been dancing and teaching since he was 19. Has competed in competitions such us the UK Hip Hop Championships and various UDO championships. In 2006 he placed 1st the Southern UDO Championships and 2nd in the worlds.
He has since gone on to perform in shows like move it, dancers delight, breakin convention, world of dance and breakout. Having a hand in choreographing in each of the performances. He has taught in various countries like Spain, Italy, Germany, Denmark, Scotland, Wales and various other countries.
Yaw, has also a wide range of judging experience in various competitions up and down the country.
In 2019 he was nominated as male choreographer of the year by the UK dance awards
He is currently the resident locking teacher at Base Dance Studios in London and runs his own Locking company Funk of the Future.
Breaks Samuels (Judge)
Christian Feza (Judge)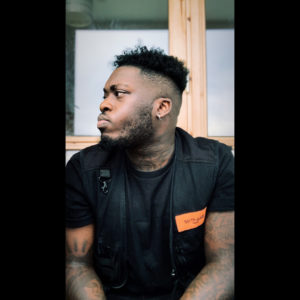 Founder of Soul Clan Warriorz and member of Resurgence Scotland has a trained and competed professionally in and out of Scotland.
Styles covered – Hip Hop, Breaking ,Locking, House and Afro-beats.
Has featured in a variety of Music videos/Films, such as Tigerstyles Ay-Ha ! , Jaeger Bomb Dj Bravo, "Tumbin 2".
Organiser of Soul Clan Warriorz Events.
Current Choreographer of the CUTKELVINS ( XFACTOR ).
Member of Resurgence Scotland events. Danced for Cadbury Chocolate spots and stripes(Glasgow) , Assisted and danced with "Les Twins" (Winners of World of Dance).
Leighton Wall (Judge)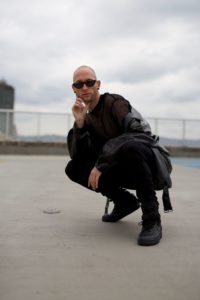 Leighton Rees is a Professional Dancer/ Choreographer/ Creative Director/ who started dancing in his hometown Cardiff where he was self taught and then went onto train in London, Los Angeles and across Europe.
Leighton was part of world renowned dance company Dance 2XS UK, where he got trained by top industry choreographers Sisco Gomez & Kimberely Taylor.
Leighton teaches weekly classes in London & Bristol his credits include Black Eyed Peas UEFA Champions League Opening Ceremony, Defected Records, Paradise Ibiza, Wildchild Ibiza, Chris Lee Chinese Tour, Infinity Dance Group China, THT Entertainment China, Pepsi, Radio One, BBC, Bohoo Commercial, Adidas.
Leighton has gone on to travel the world dancing professionally, choreographing and teaching in countries such as Los Angeles, China, Spain, Israel, Egypt, Dubai, Italy, Portugal, Belgium & Paris.
DJ Silence (DJ)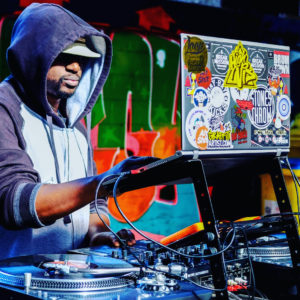 Sir Swifty (Host)
Nick P (Judge)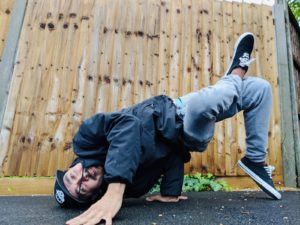 Ben Greenwood (Judge)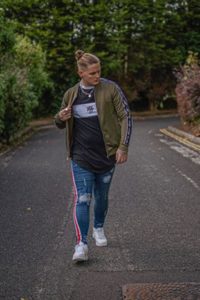 Ben Adams started dancing at the age of 5 in modern styles such as ballet, lyrical , jazz and contemporary. At 10, Ben found a love for "street dance". Ben started to study all urban styles and cultures. Ben has trained under some of the greatest names in the industry such as Buddha stretch, popping Pete, Freddie Flokes, Kaplea and many more.
Ben started competing at a high level from a age of 12 years old. Winning titles in ADFP, UDO and BDO. Ben teachers all around the UK and has  performed on some of the greatest stages in the world, such as: Royal Albert hall, 02 Arena, Saddlers Wells, Liverpool Arena, Disney land Paris & Disney World Florida, The Bronx New York to name a few.
Ben also has credits for: the X Factor Celebrity (2019) – BGT (2019) Nike, Puma, Adidas, Out the box, Jägermeister, Ford, Jaguar, Disney, Ferrari. Ben has had the privilege of working with many artists, including: Josh Curnow (music video) Vinnie jones (X factor) Duane AJ (BGT) Harry Highhatter, Polar UK (debut album)  Tiger Tiger dancer, Ibiza dance platform. The voice (2018), Brit wards and more.
Ben has also directed and choreographed shows from – Hood Rats, Shrek the musical (Southwest), Dancing through decades, Gremlin who stole Christmas.
Isha Nemesis (Judge)
Shin (Judge)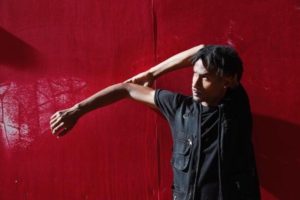 Matthew Grieh (Judge)
Matthew Grieh Member of the Dance Crew Antics on Sky1's  Got to Dance. Matthew now Located in Scotland, Teaches for NRG Performers where he teaches Street Dance and runs competition Teams. Matthew has judged and taught workshops up and down the country. Now he runs his own Events Business RaiseYourGame which includes competitions and Showcases this has been a major success in the 2 years he has been running.
Lucia Leeson AKA MotherFunk (Judge)
Lucia aka MotherFunk Is a Glasgow based Professional dancer, trained in hip hop and popping and is currently travelling to battle, train and teach all over the world, representing the Dimestop popping collective ! Some of Lucia's credits include Jax Jones, WSTRN, Cadbury's and Irn bru. Lucia continues to teach classes all over Scotland and aims to spread as much knowledge about dance and hip hop culture as possible.
Vicki Stavrinos (Judge)